Managing Committe
BROTHER. ABRAHAM FYNES JOHNSON

Founder of the MIRACLE NEW LIFE SOCIAL WELFARE TRUST. Since 1985. Joined as a field worker (calling as a brother-priest) in "THE PENTECOSTAL MISSION", serving the LORD JESUS CHRIST, propagate the gospel work and church work all over India. It is the International denomination here I could to the service only on spiritual atmosphere, church ministry only. I inspire with social activities. For this real reason, I left the church on my own accord I began the church activity, which is functioning under the Trust separately.
When I was married I started these social activities, voluntarily committed, fully involved as a chief functionary and associated with all trustees.
Then I appointed my wife as a Financial Trustee of the Trust. She is now fully involved herself and associated with all trustees in all the Trust Activities.
Organization Profile
Name of the Trust
MIRACLE NEWLIFE SOCIAL WELFARE TRUST
Name of the Home
MOTHER THERESA HAPPY HOME. (ANNAI THERESA MAKIZHCHI ILLAM)
No of the Regd. under the Indian Trust Act 1882
635/99 Dated : 03. Nov. 1999
Registration under 12AA Incometax Exemption Act 1961 (for Trust)
C.No. 464 /12/05-06 CIT – 1 Dated : 28.10.2005
Registration under 80 G (5) (vi) Incometax Exemption Act 1961( for all tax payers of India from their contributions towards the Trust)
C.No. 464 /12/05-06 CIT – 1 Dated : 05.04.2007
NGO's Recognition Certificate
836 / 2005 Dated : 20.06.2005The Chairman Board of Control Orphanages and Other Charitable Homes(Supervision and Control) Act 1960.
Trust Pan Card No.
AABTM4128N
FCRA Registration-Legal Status and BANK ONLY FOR FOREIGN CONTRIBUTION

075840048 Dated : 01.07.2005/ NATURE: SOCIAL, CERTIFICATE RENEWAL RECEIVED ON 17.06.2016 currently and Validity for 5years once Renewal

Current A/C No: 37340714254 (FCRA Account)

IFSC CODE : SBIN0007140

Swift Code: SBININBB581

(Through SBI, IN AMBASAMUTHIRAM)

STATE BANK OF INDIA, VICKIRAMASINGHAPURAM, MADURA COATS CAMPUS, VICKIRAMASINGHAPURAM, P.O, PABAVINASAM, TIRUNELVELI-627425 District, Tamilnadu, South India

Operation of the Account

Joint Operation A. F.JOHNSON, FOUNDER/MANAGING TRUSTEE and

D. EDWIN JONES, PROGRAMME OPERATIONAL TRUSTEE.

ONLY FOR LOCAL CONTRIBUTION -Bank (All over India)

1. In favour of MIRACLE NEW LIFE SOCIAL WELFARE TRUST, State Bank Of India, Branch: Vickiramasinghapuram, S.B.A/C No:11583272967, IFSC Code : SBIN0007140

2.In favour of MOTHER TERESA HAPPY HOME, PUNJOB NATIONAL BANK, BRANCH: AMBASAMUDRAM, S.B.A/C No:0028000100109010, IFSC Code: BUNP0002800
LEGAL STATUS OF CHILDREN CARE INSTITUTION/ ORPHANAGE RECOGNATION CERTIFICATE REGISTERATION: "MOTHER TERESA HAPPY HOME"
GOVT ORDER SERIAL NO: 394/DSD/2016 Under section 41 of the Juvenile Justice Act (Care and Protection of Children)Act, 2015 Dated 22.12.2016 and Validity in renewal for 5 years once.
Our Team
Bro. A.F. Johnson Founder & Managing Trustee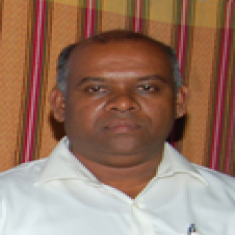 T.Daisy Rani, Financial Trustee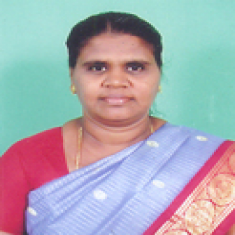 D.Edwin Johnson Program Operational Trustee